Products to Compliment Youth Sports, School and Group Photography!
This site is the online catalog for Glory Days it is recommended for phone ordering large quantities and custom orders.


For smaller orders or 24 hour service visit our online ordering website.

Mylar Decal Stickers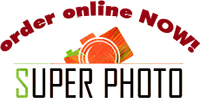 Monday- Friday 9am - 5:30pm Pacific Standard Time
14141 Covello St. Suite #9B Van Nuys, CA 91405 Copyright 2016 Glory Days Services Inc.
Glory Days Services Inc. has been providing quality products for over 20 years to photographers and labs across the country. We are dedicated to serving all our customers, large and small, to provide the products they need at the prices they can afford.





We provide Mylar Decals Stickers for the plaque medallion for free! Decals are interchangable so that you never get stuck with an out of season product!


Variety and designs may vary.
Included FREE with your participating plaque. Choose from our large selection.